We Love Your Smile, You Will Too
At Feldman Orthodontics, Drs. Jonny, David, Kelly, Preeti, and our amazing team have been creating beautiful smiles and changing lives since 1971. A smile is so important to a person's confidence and self-esteem, and all of us at Feldman Orthodontics look forward to helping you achieve a healthy smile that will last a lifetime so you can LIVE LIFE SMILING.
Orthodontics is an ever-changing field and Feldman Orthodontics keeps up with the latest, state-of-the-art orthodontic techniques and technologies such as the iTero Digital Impression System, indirect software-driven bonding, digital radiography, and 3-D printing of retainers and appliances. These new technologies and our zest for continuing education assures our patients that they are getting the very best.
Our office is warm and inviting and offers a fun atmosphere. You will see lots of smiles, and hear a lot of laughter too, from our staff and our patients. We're passionate about orthodontics, but we also have fun with our patients and are always trading jokes and sharing stories.
Because orthodontic changes happen over several years, we have the opportunity to truly get to know our patients and their families. We develop relationships and look forward to visits as a chance to catch up on the lives of people we care about. Watching our younger patients grow up, and seeing their personalities emerge as they gain self-confidence, is an amazingly rewarding experience. We love being a part of that process.
Orthodontic care is not just for children and adolescents, of course. We see and care for adults and seniors, as well. We believe that everyone deserves the life-changing transformation that a beautiful smile brings about and that no one is ever too old to have straight teeth, an excellent bite, and an incredible smile that brightens the world.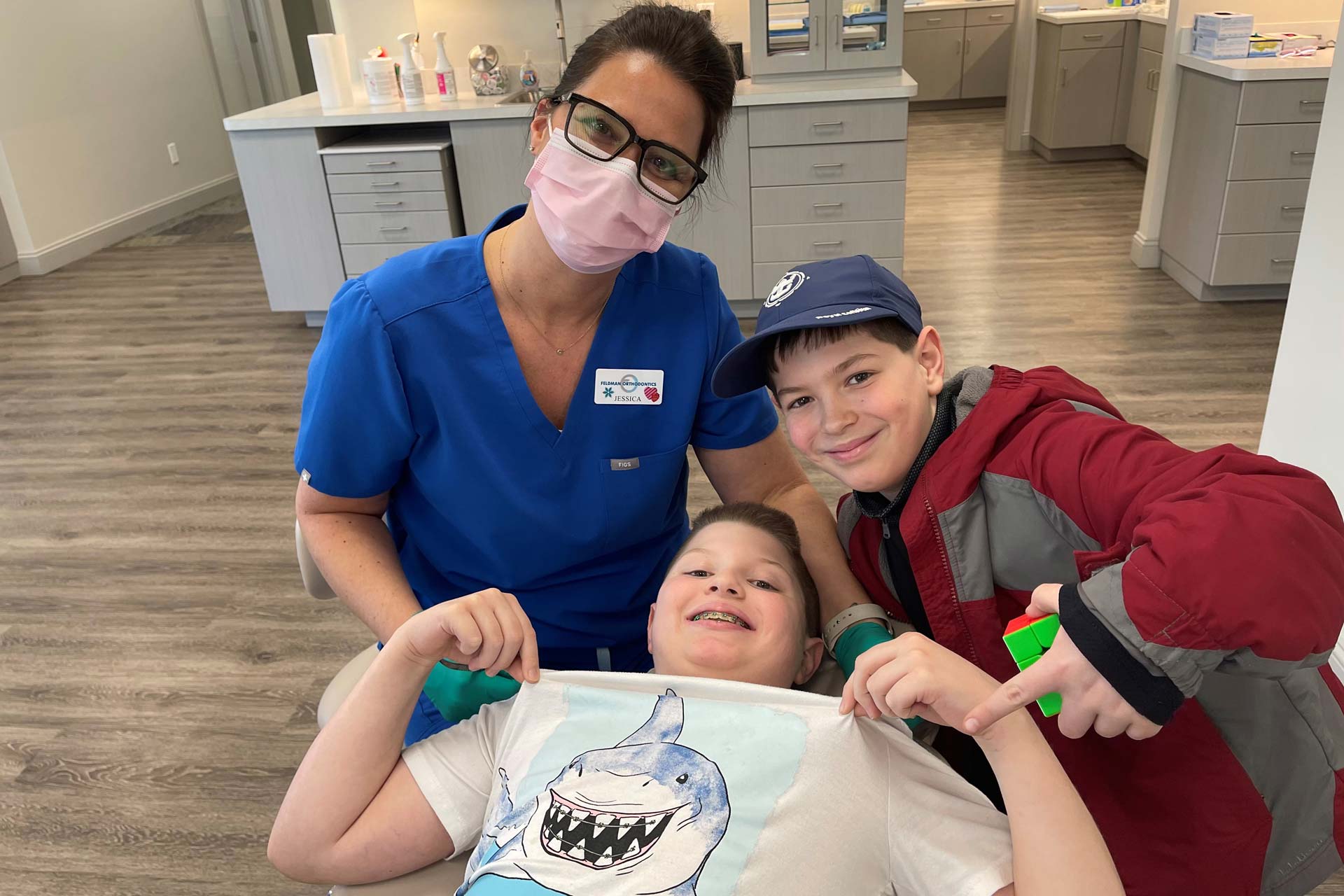 Board-Certified: Why It Matters
In addition to being orthodontics specialists, our orthodontists have gone a step beyond to become Board-Certified Diplomates of The American Board Of Orthodontics. Only a small percentage of orthodontists take this step. To become board certified, an orthodontist must pass a rigorous set of written and clinical examinations, as well as a comprehensive review of their credentials. The initial process of becoming board-certified can take anywhere from five to ten years and culminates in the presentation of treatment results for critical review by a panel of nationally-respected peers.
The significance of board certification, however, goes far beyond achieving the approval of a panel of experts. The greatest benefit comes from the continued in-depth self-evaluation that drives our orthodontists to pursue perfection in every smile they touch. In short, Drs. Jonny, David, Kelly, and Preeti became Board-Certified to benefit their patients who deserve only the very best.