When patients imagine orthodontic offices, they often picture the uncomfortable braces, sticky putty impressions, and the drawn-out processes of waiting for their appliances to be ready. Today, what truly separates good orthodontists from the great is the advancements in technology. Feldman Orthodontics is taking full advantage of these advancements, and our office has taken modern orthodontic technology and made it comfortable, accessible, and efficient. We are committed to offering the latest in the field of orthodontics – from digital imaging systems that allow us to take 3D scans of your teeth during your appointment to sophisticated computer software for creating your aligners in-house.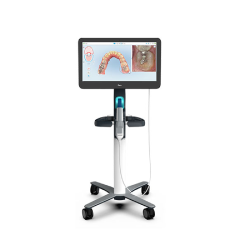 iTero Scanner
Our office uses the most state-of-the-art technology available to help create the smile you want, which is why we use the iTero Element digital impression system, by Align Technology. Our digital impression system replaces the uncomfortable, unpleasant-tasting, messy, and sometimes inaccurate traditional putty impressions. No bulky trays or sticky putty are needed!
Using a digital camera scanner, we will take three-dimensional (3D) digital images, or impressions, of your teeth and bite. These impressions, in conjunction with digital facial photos and digital low-dose radiation x-rays, will help us formulate a personalized treatment plan that will meet your specific orthodontic needs and desires. We can also use them to visually show you your treatment options, whether your treatment will be with metal braces, clear ceramic braces, or clear aligners.
Some benefits of iTero digital impressions over traditional putty impressions include:
Accuracy — They capture the exact contours of your teeth.
Efficiency — They require less time in the treatment chair.
Comfort — Taking digital images is less invasive. No putty is used and patients are more at ease without fearing they will gag on the impression putty.
Visualization — They provide each patient with a definite picture of what their teeth will look like before, during, and after orthodontic treatment.
Innovation — The iTero Element is the latest high-speed third-generation of scanners using the most advanced 3-D video technologies.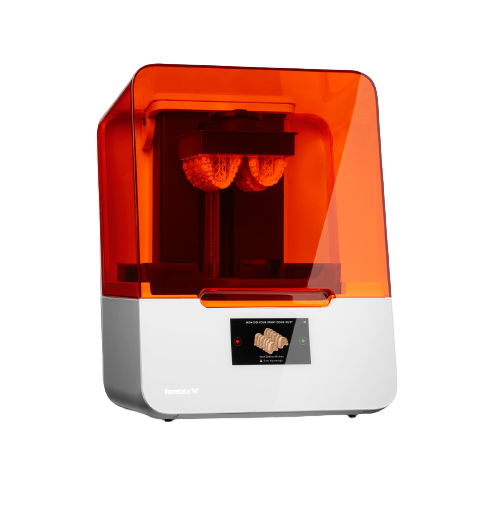 3D Printing
We use 3D printing to create personalized in-house aligners and retainers. Our proprietary software enables us to develop and produce aligners that are specifically customized to each patient's needs and preferences. This enables us to give faster, more comfortable, and more precise treatment than ever before. Furthermore, our 3D printing capabilities allow us to make changes on the fly during a patient's treatment plan if necessary.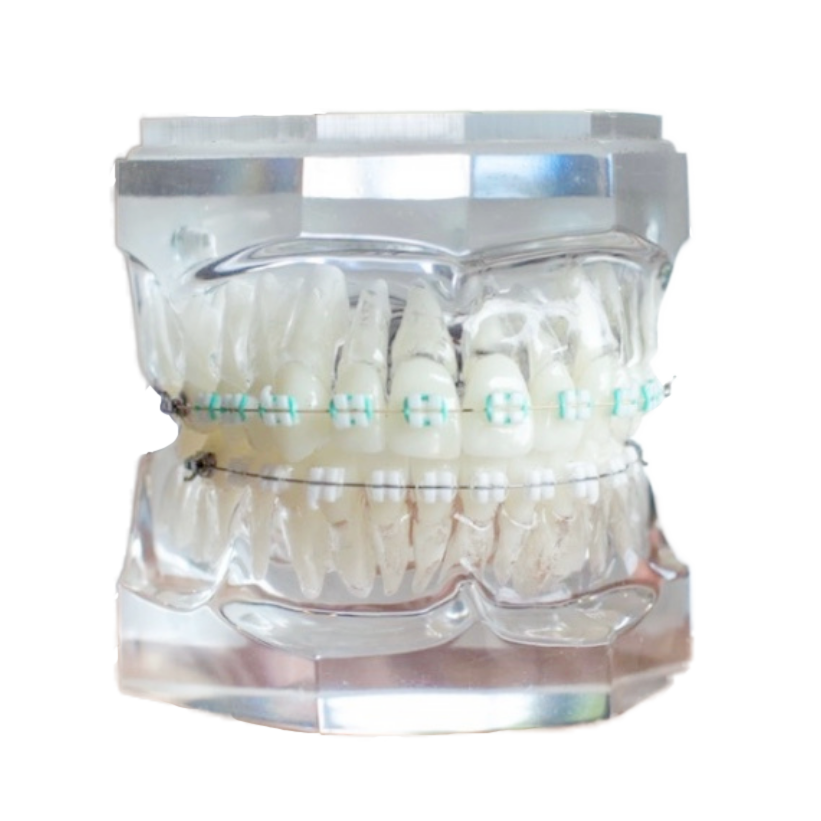 LightForce Brackets
LightForce offers treatment that's as unique as a fingerprint. We're proud to offer this cutting-edge solution that unites modern 3D-printing technology with fully digital treatment planning to provide you with a great experience and results. LightForce crafts custom-made braces that are built to precisely match the unique shape and orientation of your teeth, meaning that the overall treatment time is expedited resulting in fewer office visits being required.
How It Works
With traditional braces, the brackets tend to be mass-produced and require our doctors to place the brackets on each individual tooth, one at a time. This procedure can be quite meticulous and time-consuming for both doctor and patient! However, with LightForce, we use indirect bonding, which means the entire set of brackets is placed on a model of your smile in the exact position your orthodontist prescribes. Once the brackets are fitted, they are bonded directly to your teeth, and with this technique, the brackets can often be placed in less than an hour!
Ultimately, LightForce braces offer a custom fit for every patient and are one of the most cutting-edge technologies available in orthodontics. The sophisticated 3D technology allows us to provide the kind of custom treatment that wasn't available with traditional braces. As noted above, the brackets are entirely customizable and are designed around each patient's teeth, which means less discomfort, more effective straightening, and shorter treatment times. LightForce is the next generation of tooth straightening: It's more efficient, more personalized, and more convenient than any other option on the market. LightForce planning also takes each patient's jawline, lips, and facial layout into account, which enhances the final outcome and appearance.