About Clear Aligners
There's never been a better time to straighten your teeth with the most advanced and discreet clear aligners. Our office is proud to be a certified provider of clear aligners, which give you a clear, convenient, and comfortable option to achieve the smile you've always wanted.
Why Clear Aligner Treatment?
Faster Treatment — With weekly aligner changes, you're on your way to the smile you want even faster. Depending on your response to treatment, particularly in mature adults, we may consider longer periods between aligner changes.
Proven Results — Clear aligners are clinically proven to improve control of tooth movement by applying continuous, gentle pressure. 
Better Fit — Aligners are designed to be comfortable, fit well, and are easy to put on and take off.
Effective — Clear aligners can treat a wide range of teeth-straightening conditions, including crossbites, crowding, open bites, gapped teeth, overbites, and underbites.
Virtually Invisible — Most people won't even know you're going through treatment, because the aligners are virtually invisible!
Comfortable — Clear aligner trays are not only smooth and comfortable to wear, but they're also removable. That means you can continue doing all the things you normally would, from brushing and flossing to eating whatever you like.
Convenient — Clear aligner treatment is ideal for your busy schedule since you only need to visit our office every six weeks.
Treatment Process For Clear Aligners
Your First Consultation
At your initial consultation, we will discuss your orthodontic needs and evaluate whether treatment is right for you.
Your Custom Treatment Plan
We will use a scanner such as the iTero digital scanning system to create fast, precise 3D digital images of your teeth. Then we will map out a precise treatment plan, including the exact movements of your teeth and how long your treatment will be. You'll even get to see how your teeth will move and preview your new smile.
Your Clear Aligners
Your custom-made aligners will be made of our innovative material designed to be smooth and comfortable. They're virtually invisible, so most people won't even notice you're wearing them during your treatment.
Wear your clear aligners 20 to 22 hours a day for the best results, and take them out only to eat, brush, and floss.
Your Progress
As you wear each set of aligners, your teeth will gently and gradually shift into place. We may recommend that you begin wearing a new set of aligners every week and schedule checkups every six weeks or so.
To learn more about the clear aligner system and all your orthodontic treatment options, please feel free to schedule a consultation with our office. We look forward to meeting you and helping you achieve a smile that's made to move!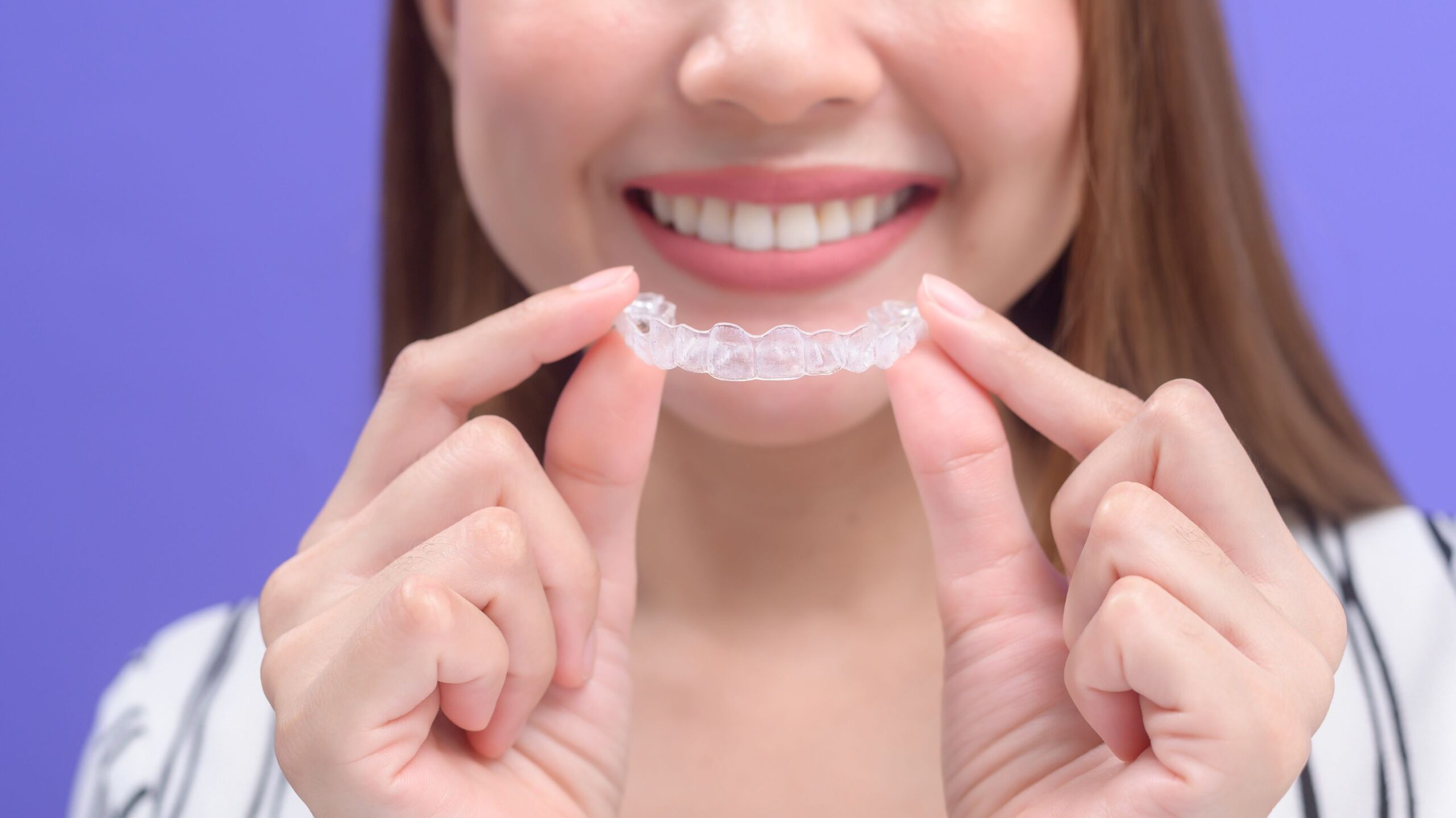 Clear Aligners For Kids
When Should My Child See An Orthodontist?
It is recommended that children should have their first orthodontic evaluation between the ages of 7. At this age, one of our skilled orthodontists can assess your child's dental development and determine if any problems need to be addressed. While it may seem early for an orthodontic visit, catching potential issues early can help make treatment more effective in the long run.
At Feldman Orthodontics, we offer specialized clear aligners for kids to correct misaligned teeth and improve oral health. Clear aligners are discreet, comfortable, and made from high-grade medical plastic that can be removed for eating and brushing teeth. Most notably, they do not require metal brackets or wires; they are specifically designed for your child's needs.
If you are considering orthodontic treatment for your child, don't hesitate to get in touch with Feldman Orthodontics today to schedule your complimentary consultation.
Is My Child A Candidate For Clear Aligners?
Some common traits of a candidate for clear aligners include:
Mouth still growing and developing
Teeth are crowded, crooked, or out of alignment
An overbite, underbite or crossbite
Gaps between teeth
Jaw pain caused by an improper bite
However, the best way to determine if your child is a candidate for clear aligners is with an orthodontist's assessment of your child. Before considering aligners for your child, getting a complimentary consultation from Feldman Orthodontics is recommended. One of our board-certified orthodontists will first assess whether clear aligners are suitable, taking into account age and current oral health status. Any existing problems must be addressed first, including cavities or other issues. Ideally, your child should have all of their permanent teeth in place before undergoing orthodontic treatment with clear aligners. Otherwise, changes may need to be made during treatment as more teeth emerge. By getting professional advice, you can rest assured that your child is receiving tailored care based on their individual needs.
Benefits of Clear Aligners For Kids
Clear aligners have several advantages for children, including:
Imperceptible – Clear aligners are nearly invisible and blend in with your smile.
Comfortable – The aligners fit snugly over your teeth, and the plastic is made to be smooth against the gums and cheeks.
Better oral hygiene – Removable trays make cleaning teeth and orthodontic appliances easier.
No food restrictions – Aligners can be removed before eating, allowing children to eat all of their favorite snacks without fear of having food stuck in their braces.
Fewer office visits – Clear aligners often involve fewer visits to the orthodontist than traditional braces.
Our goal at Feldman Orthodontics is to provide children with the greatest quality orthodontic care in a safe and pleasant setting. If you'd like to learn more about clear aligners for your child, please contact us today, and we'll arrange for a complimentary consultation for your child!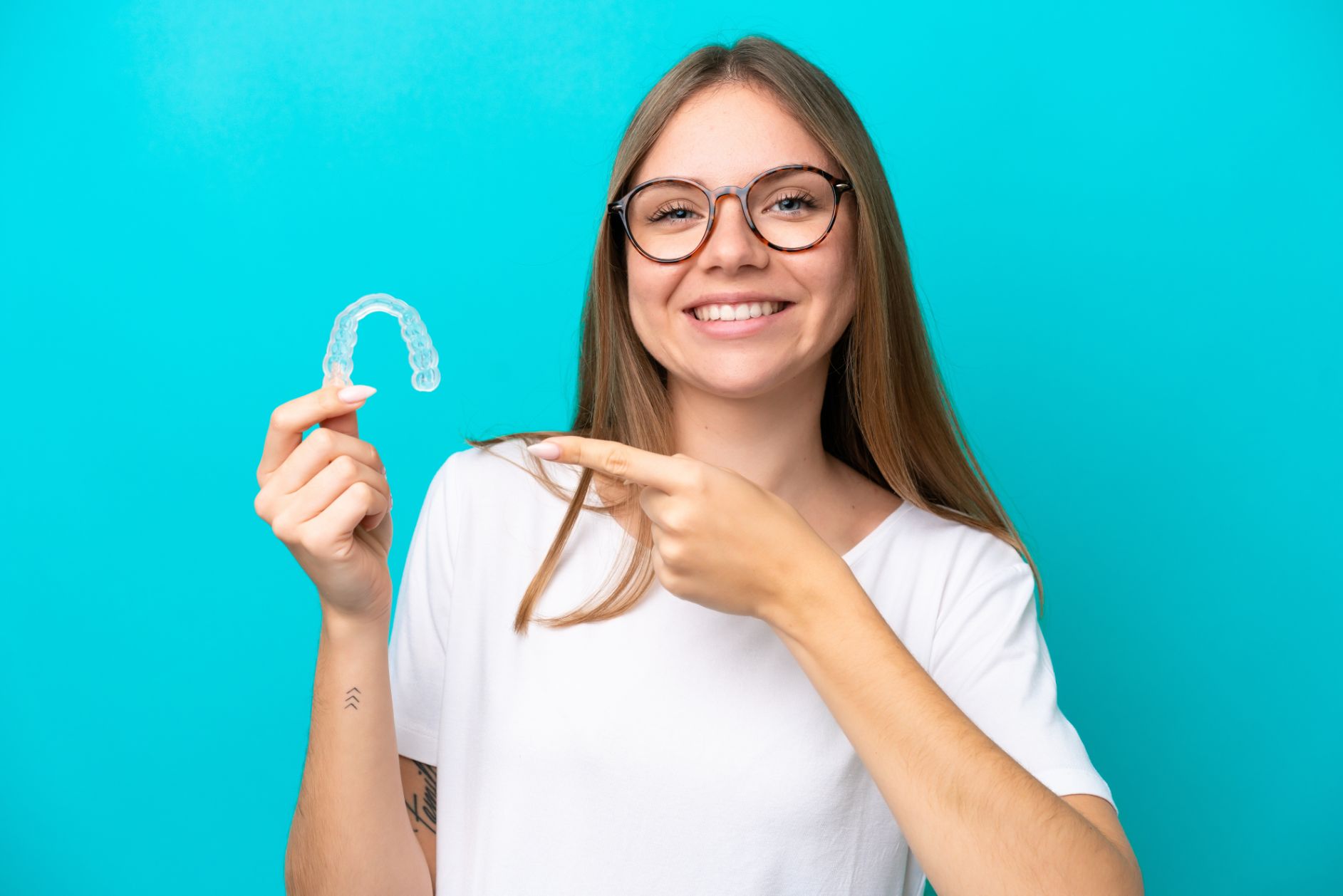 Clear Aligners For Teens
We Are A Certified Provider of Clear aligners for teens
Bummed out about having braces? Clear aligners give you a whole new way to experience your orthodontic journey for a "clearly" amazing smile!
The team has a game this Friday night, homecoming is in a month, and what about my yearbook pictures?! Don't stress; during your treatment, you won't need to turn down any dates, shy away from smiling, or hide out in your room for two years! Clear aligners are a perfect fit for your lifestyle because aligners are:
Clear
Removable
Super comfortable
Customized just for you
Pizza, Popcorn…No Problem!
You've probably heard from friends that with braces you won't be able to eat anything. With clear aligners, you can eat whatever you want!
Unlike traditional metal braces, your aligners are removable, which means you can go ahead and eat all the things you love without worrying about breaking a bracket or losing a rubber band. Cheers!
It's Your Life – Keep it that way!
Clear aligners are really comfortable and very durable. They fit in with any of your extracurricular activities. So, whether you're swimming the 50-meter race, throwing the football out on the field, or playing the clarinet with the school band, you don't have to worry about your braces getting in the way!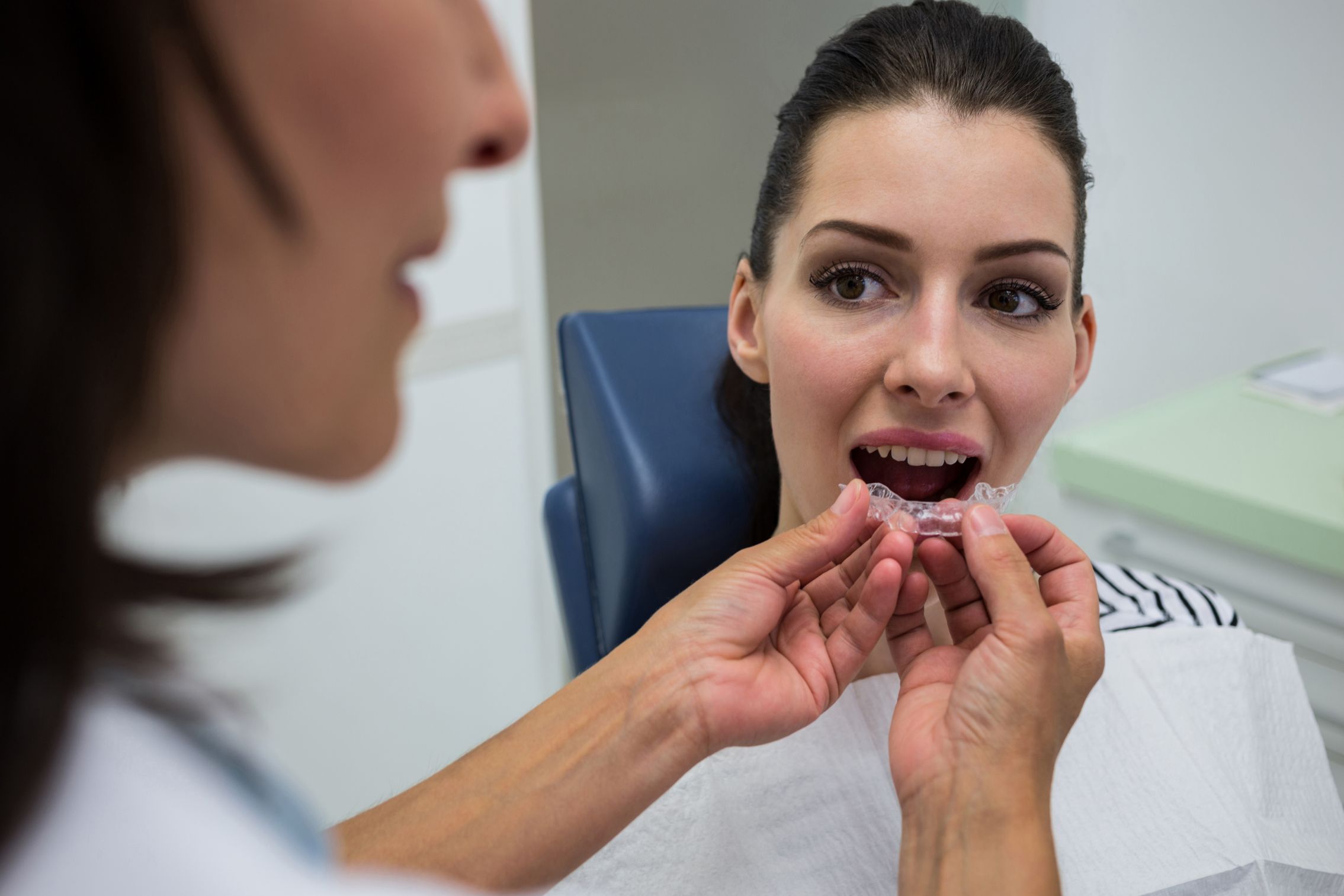 Clear Aligners For Adults
How Is Orthodontics For Adults Different?
Orthodontics for adults differs from orthodontics for children in many ways. Adults often require more complex treatments and may need to wear braces or clear aligners longer than younger patients. Additionally, adult mouths have fully developed and grown, making it harder to adjust the teeth into ideal positions. However, at Feldman Orthodontics, our experienced team has the training and expertise to provide adults with effective orthodontic care.
We offer several options for adult patients, including clear aligners. Clear aligners are a discreet alternative to braces, allowing you to straighten your teeth without sacrificing your lifestyle. Feldman Orthodontics can craft an individualized treatment plan that fits your needs and preferences. If you're considering orthodontics as an adult, contact Feldman Orthodontics today to schedule a complimentary consultation right away!
Common Reasons Adults Seek Orthodontic Treatment
There are many reasons why adults may decide to pursue orthodontic treatment. Some of the most common reasons include the following:
Crooked teeth that were not corrected as a child
Misaligned teeth due to injury or tooth loss
Overbite, underbite, and other bite irregularities
Relapse from previous orthodontic treatment
Crowding of the teeth
No matter what your individual needs are, Feldman Orthodontics is here to help. Our experienced team uses state-of-the-art technology and techniques to provide you with a comprehensive orthodontic experience. We'll work closely with you to create an individualized plan for your lifestyle and orthodontic goals.
Why Adults Love Clear Aligners
Clear aligners are becoming a popular choice for adults seeking orthodontic care. Clear aligners are made from a durable plastic material virtually invisible when worn. They're also incredibly convenient for adults and are removable, so there's a little adjustment to be made. Let's take a closer look at why adults love clear aligners.
Convenient
One of the major benefits of clear aligners is convenience. Unlike braces, Invisalign patients do not need to come in for visits as frequently, only every 6 weeks or so. Instead, patients are given multiple sets of aligners at a time and must change them out every few weeks. This means that adult patients don't need to take time off work or make special arrangements to visit the orthodontist every few weeks.
Comfort
Clear aligners are much more comfortable, especially for adult patients with sensitive teeth or gums. Clear aligners fit snugly over your teeth without any sharp edges or intrusive components. This makes them much easier on your mouth and allows you to go about your daily life without worrying about uncomfortable components.
Removable
Another feature of clear aligners is that they can be removed. This makes it much simpler to enjoy your favorite foods without worrying about getting food stuck between brackets or wires because you can simply take them out before eating or drinking anything other than water. This is also an excellent quality for preserving your oral health. Instead of working around an oral appliance, you can brush and floss your teeth normally and then replace your aligners.
Clear Aligners FAQ