Why An Orthodontist?
Choosing an orthodontic practice to trust with the beauty of your smile or your child's smile is an important decision. Orthodontic treatment is an important process, so you'll want to make sure you or your child are comfortable with the doctor and staff. Your orthodontic experience is something you'll remember for the rest of your life, so make sure it's something to smile about. Ask someone you trust for a recommendation.
Selecting an orthodontist may seem like a daunting task for someone who has never been through it, so it's a great idea to ask for a recommendation from someone who has. Whether it's a friend, co-worker, or family member, they'll probably be more than happy to share their first-hand experience. Your general dentist is also a great resource to get a recommendation. If their children have had braces, ask which orthodontist they used.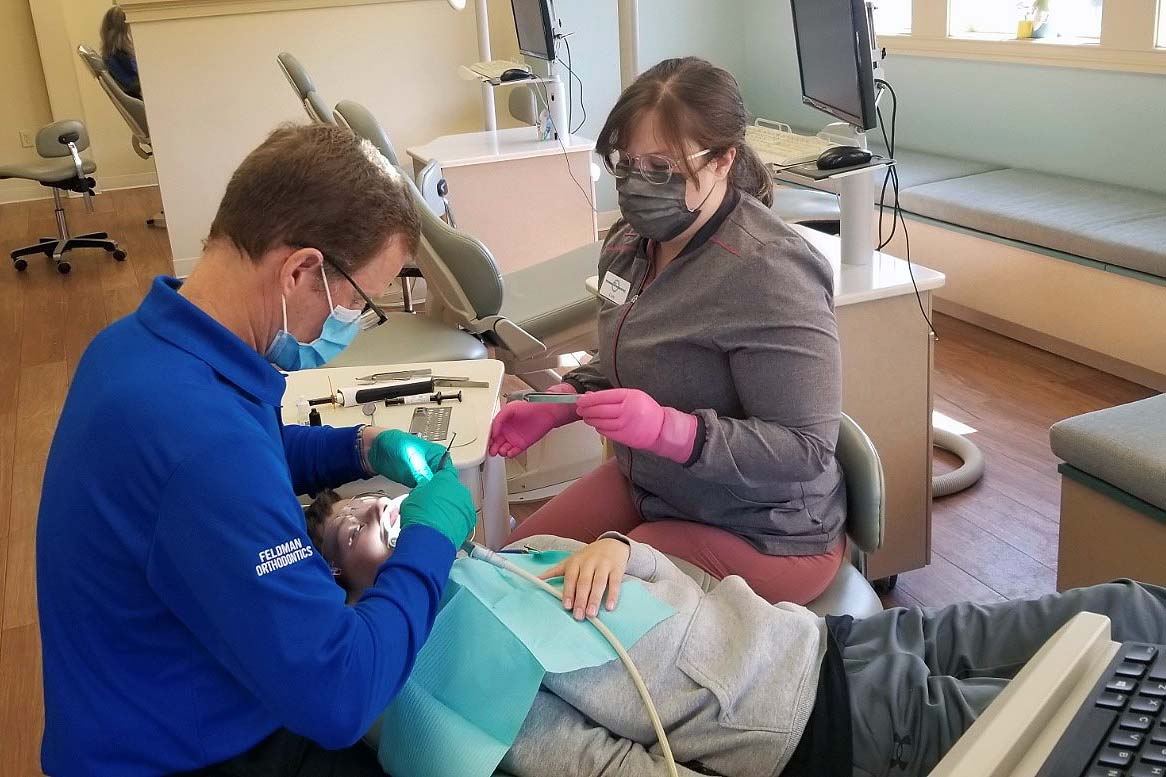 Consider Education & Experience
Once you have a list of a few orthodontists, do a little research. Find out about their educational background, where they went to school, and what kinds of continuing education or specialty training they've had. Before you set up a consultation with an orthodontist, make sure he or she is a licensed member of the American Association of Orthodontists. This ensures that they remain up-to-date on the newest and most effective clinical procedures.
Ask Questions
During your consultation, don't be afraid to ask questions. After all, that's why you're there! It's important for you to understand what type of orthodontic issues you have and the most effective ways to treat them. The more informed you are about your own dental health, the better decisions you will be able to make.
A Few Things To Consider:
Who will be overseeing your treatment: the orthodontist or the assistants?
Is the office located near your home or work to make appointments as convenient as possible?
Do they offer extended office hours before or after work and school?
What types of insurance does the office work with and what kind of financing do they offer?
Do the orthodontist and staff seem interested in making your experience personalized or do you feel like "just a number"?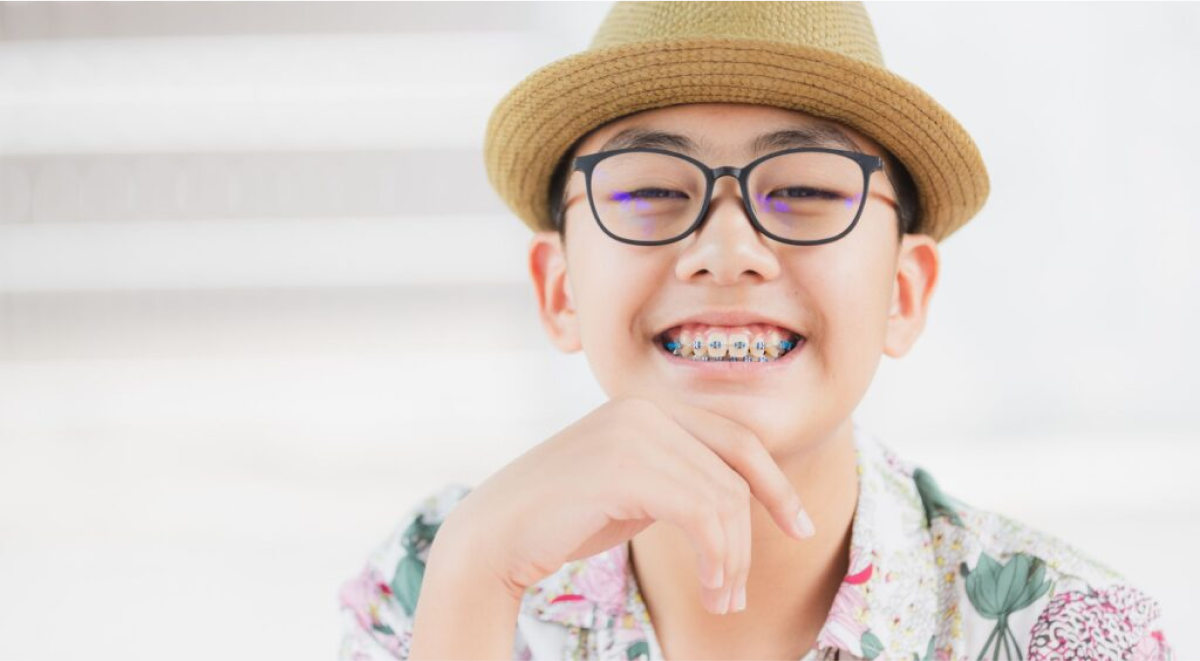 Two-Phase Treatment
Orthodontic treatment is an important part of maintaining good oral health. While the most common type of orthodontic treatment is single-phase orthodontics, two-phase orthodontics may be recommended in certain cases. Two-phase orthodontics involves two separate treatment phases designed to correct a wide range of alignment issues in the mouth and jaw. This comprehensive treatment plan helps ensure your child's smile will be beautiful and healthy into adulthood. At Feldman Orthodontics, our experienced orthodontists provide two-phase treatment to help give your child the best possible results. But how does it work, and why do we do it?
Early Orthodontic Treatment
The concept of early orthodontic treatment is the treatment of orthodontic issues before all permanent teeth have emerged. Early treatment is recommended by orthodontists because it can be more efficient in getting optimal results and may prevent the need for full orthodontic treatment later on.
Early intervention is usually utilized between the ages of six and nine. This may include addressing crowded teeth, a severe overbite or underbite, or other alignment issues that are easily corrected with braces or other corrective appliances.
Phase 1
An orthodontist will analyze your child's needs and determine which orthodontic treatments will be most beneficial in correcting their misalignment during this period. This may include using removable appliances like space maintainers or expanders to make room for incoming adult teeth and metal fixed treatments like braces to help shift the teeth into their proper places. This stage aims to correct the significant issues with your child's bite and give them a healthy smile before moving on to regular braces or other treatments later.
Resting Phase
Once the first phase of two-phase orthodontic treatment has been completed, there will be a resting period where no further action is taken while the patient's permanent teeth grow and develop properly. This can last anywhere from several months to several years, depending on the severity of the alignment issue being treated. To preserve healthy teeth and gums during the transition period from baby teeth to adult teeth, patients should adopt basic oral hygiene habits such as brushing twice daily and flossing on a regular basis.
Phase 2
Once the resting period is completed, and all permanent teeth have grown in, the patient will return to their orthodontist for a final round of treatments. Depending on their needs, this may include traditional braces or clear aligners. The goal of this phase is to make any necessary adjustments and fine-tune the bite to give the patient the best possible smile.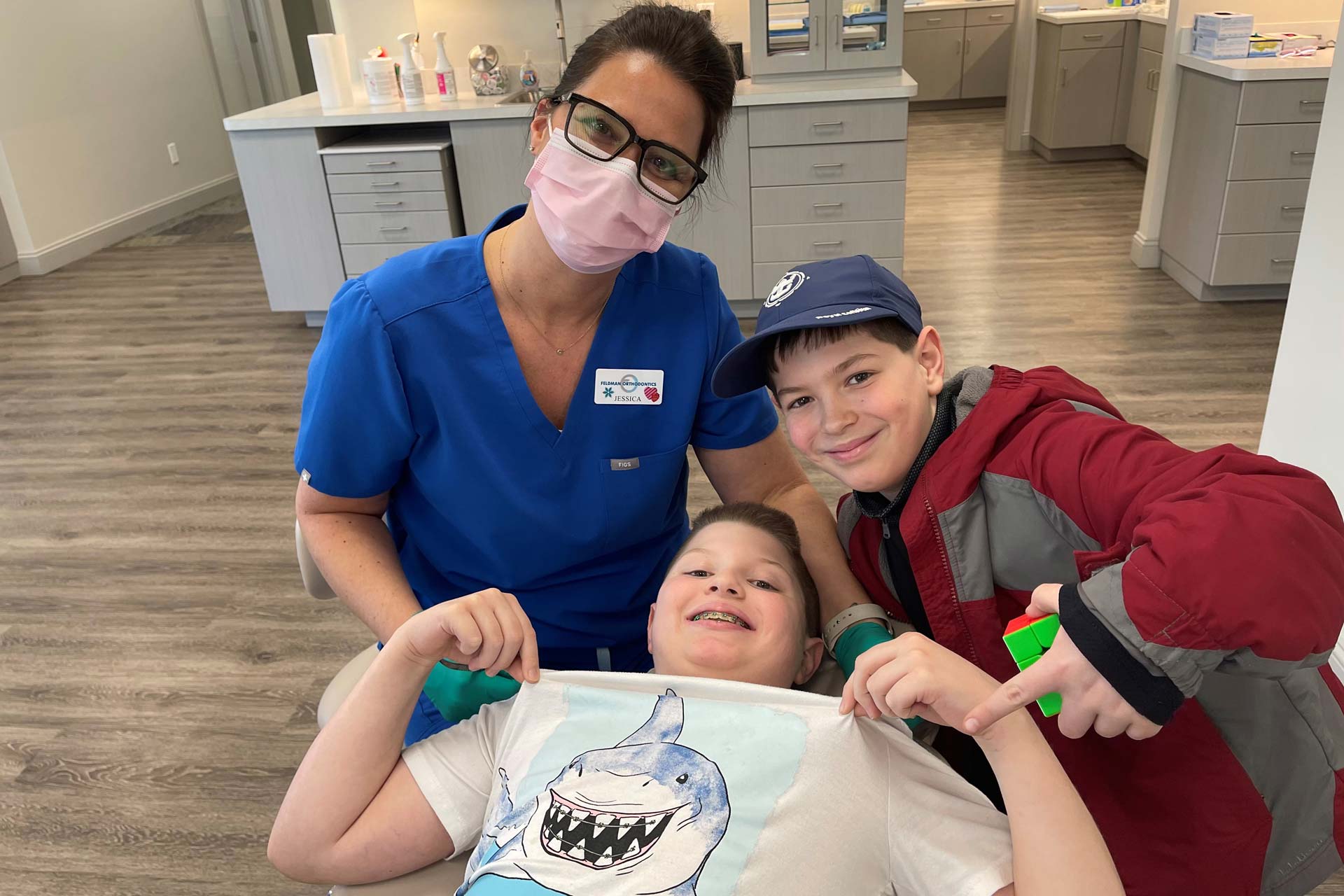 Surgical Orthodontics
Surgical orthodontics, also known as orthognathic surgery, is a type of orthodontic treatment used to correct severe cases that include bad bites, jaw bone abnormalities, and malocclusion. Oral and maxillofacial surgery focuses on treating complex craniofacial cases that involve the mouth, jaw, face, and skull. If you need surgical orthodontics, your orthodontist will work with an oral and maxillofacial surgeon to ensure that you receive the best care possible.
When Might Surgical Orthodontics Be Needed?
Surgical orthodontics may be used to treat teens and adults with improper bites or other aesthetic concerns. Typically, jaw growth stops by age 17-18 in females and 20-21 in males. In many cases, orthognathic surgery is performed after jaw growth has stopped. The need for surgical orthodontics occurs when the jaws do not line up correctly, and a proper bite cannot be achieved with orthodontic treatment alone. Orthognathic surgery will help properly align the jaw, and orthodontic braces will then be used to move the teeth into their proper position.
How Do I Know If I Need Orthognathic Surgery?
Your orthodontist can tell you if orthognathic surgery is needed as part of your treatment. Depending on the severity of your case and the alignment of your jaw, you may or may not need surgery.
What Are The Risks Associated With Orthognathic Surgery?
As with any major medical surgery, there may be certain risks of having orthognathic surgery. However, the process of orthognathic surgery is not new, and it has been performed for many years in practices and hospitals. If you're concerned about an upcoming treatment with orthognathic surgery, please contact our practice and let us know. We are happy to answer any questions that you may have and provide you with any additional information. Your comfort is important to us.
What Are The Benefits Of Orthognathic Surgery?
For many patients, the most important reward of having orthognathic surgery is achieving a beautiful, healthy smile that lasts a lifetime. Whether you need orthodontic treatment to correct a bad bite or jaw abnormality, orthognathic surgery can help restore your confidence and leave you smiling with confidence for many years to come.
Common Orthodontic Issues
True orthodontic emergencies are rare, but when they occur we are ALWAYS available to you. As a general rule, you should call our office when you experience severe pain or have a painful appliance problem you can't take care of yourself. We'll be able to schedule an appointment to resolve the problem.
You might be surprised to learn that you may be able to solve many problems yourself temporarily until you can get to our office. If there is a loose piece that you can remove, put it in a plastic bag or envelope and bring it with you to your next appointment. If your braces are poking you, put soft wax on the piece that's sticking out. After alleviating your discomfort, it is very important that you still call our office as soon as possible to schedule a time to repair the problem. Allowing your appliance to remain damaged for an extended period of time may result in disruptions to your treatment plan.
General Soreness
When you get your braces on, you may feel general soreness in your mouth, and teeth may be tender to biting pressures for three to five days. Stick to a soft diet until your teeth do not hurt to chew. You might be surprised at the power of ice cream and milkshakes!
Irritated gums and other sore spots can be relieved by rinsing your mouth with warm salt-water mouthwash. Dissolve one teaspoonful of salt in eight ounces of warm water, and rinse your mouth vigorously. If the tenderness is severe, take Acetaminophen (Tylenol) or whatever you normally take for headache or similar pain.
Headgear
Sometimes discomfort is caused by not wearing the headgear as instructed by your orthodontist. Please refer to the instructions provided by your orthodontist. If the face bow (metal piece) is bent, please call our office for assistance. The headgear should hurt less the more it's worn, so be sure you get in the prescribed number of hours.
Loose Appliance
If your appliance is poking you, place wax on the offending part and call the office so we can take care of the problem.
Loose Bracket
If your bracket or band is still attached to the wire, you should leave it in place and put wax on it if needed for comfort. If the bracket or band can be removed easily, place it in an envelope and save it to bring to your appointment. Call the office so the appliance can be re-attached and progress can continue.
Loose Or Poking Wire
Using a pair of tweezers or needle-nosed pliers, try to put your wire back into place. If you cannot put the wire into a comfortable position, and covering the end with wax doesn't help, use a small fingernail clipper to clip the wire behind the last tooth to which it is securely fastened. If the end of the wire is still sharp place wax on it.
Orthodontic FAQ